Program Details
Flippa Ball is a social introduction to water polo for boys and girls in years 2-6 who have completed Stage 6 or higher of the Department of Education Swimming and Water Safety Continuum.
Our Flippa Ball program runs during the school terms 4 and 1. The program includes Friday night games and a Sunday morning skills.
To ensure your child gains the most benefit out of the program we encourage you to register for both skills and games, however we accept separate registrations if you elect to only participate on Friday or Sunday.
Registration fees are required to participate in either session, a discounted package is available to join in both. Fees cover both terms.
Flippaball Fees
Flippaball - Friday night ONLY $170
Flippaball Sunday skills ONLY $100
Flippaball PACKAGE (both Fri & Sun) $250 ($15.00 Water Polo Australia Fee + $235 Triton Fee)
Please note: Triton are required to utilise Water Polo Australia's membership database Revoluntionise for all registrations. Revolutionise charge a merchant fee of approximately 2.2% in addition to the Triton Club fees. An additional charge of up to $6.50 will be applied to flippaball registrations. Final cost breakdown will be displayed on your receipt.
Coaches
Triton is fortunate to have access to some of Australia's top coaches including the current Assistant Coach of the Aussie Shark's men's side Paul Oberman. Flippaball coaches are typically drawn from our U/16 and U/18 teams to provide coaching development opportunities to our younger members. Skills sessions and games run to a coaching program developed in conjunction with senior coaches.
A pool controller and Flippaball coordinator are present at games and skills sessions to assist with any parental queries.
Come & Try Days
If you're interested but unsure, we encourage you to come along and give it a go at one of our "Come and Try Days". These are free sessions (although Beatty Park still requires payment of the standard entry fee for all swimmers) and enable you to try out Flippa Ball for a morning.
We will be running "Come and Try Days" on Sunday September 8th and Sunday September 22nd 2019. Both sessions will run between 9am and 10am.
Sunday Morning FLIPPA BALL Skills
Term 4 2019 & Term 1 2020.
Skills sessions commence on Sunday 13th October 2019.
Our Sunday morning skills session runs from 9 -10am and is targeted at those who either want a non-competitive introduction to water polo or to improve their skills for Friday night games. All our children are encouraged to attend both games and skills sessions to fast track their development.
Friday Night FLIPPA BALL Games
Term 4 2019 & Term 1 2020.
First games are Friday 18th October 2019
Flippaball is played under modified water polo rules. The field, goals and balls are reduced in size to suit the age of the participants. Players will be placed in age/skill appropriate mixed teams during the registration process or you can enter a school team if you like. We will provide a team coach for each team to ensure your children develop their game knowledge over the course of the season.
Final teams are determined based on registrations received, however typically we will divide the Beatty Park water polo pool into thirds so we have 3 games running at the one time.
There are two sessions scheduled each week. Years 2, 3 & 4's would typically commence at 6pm with Years 5 & 6 to follow at 6:45pm. All times are subject to final registration numbers.
BBQ facilities run on the Triton Deck overlooking the pool in the western grandstand with food and drinks available for hungry players and spectators during and after the games.
Parent Assistance
Each team will require a manager, we will make contact with parents once team allocations are completed, however if you are eager to fulfil the role please let us know.
Additionally parental assistance will be required on a Friday night to manage the BBQ. We have a BBQ coordinator who will work with Team Managers to coordinate a roster of duties. It is estimated each team will be required to assist 2-3 times per season.
If you feel you can assist in any other way, please contact the Flippaball coordinator.
Inter-Club Carnival Day 2020
WA Water Polo WA typically coordinate an inter club Flippa Ball Carnival between teams from the WA Metro area. Usually held at HBF stadium in Term 1 2020, the carnival provides an opportunity for older Flippa ballers to mix and compete with players from other metro clubs in a fun and safe environment. More information will be available closer to the carnival dates
For more information, email flippaball@tritonwaterpolo.org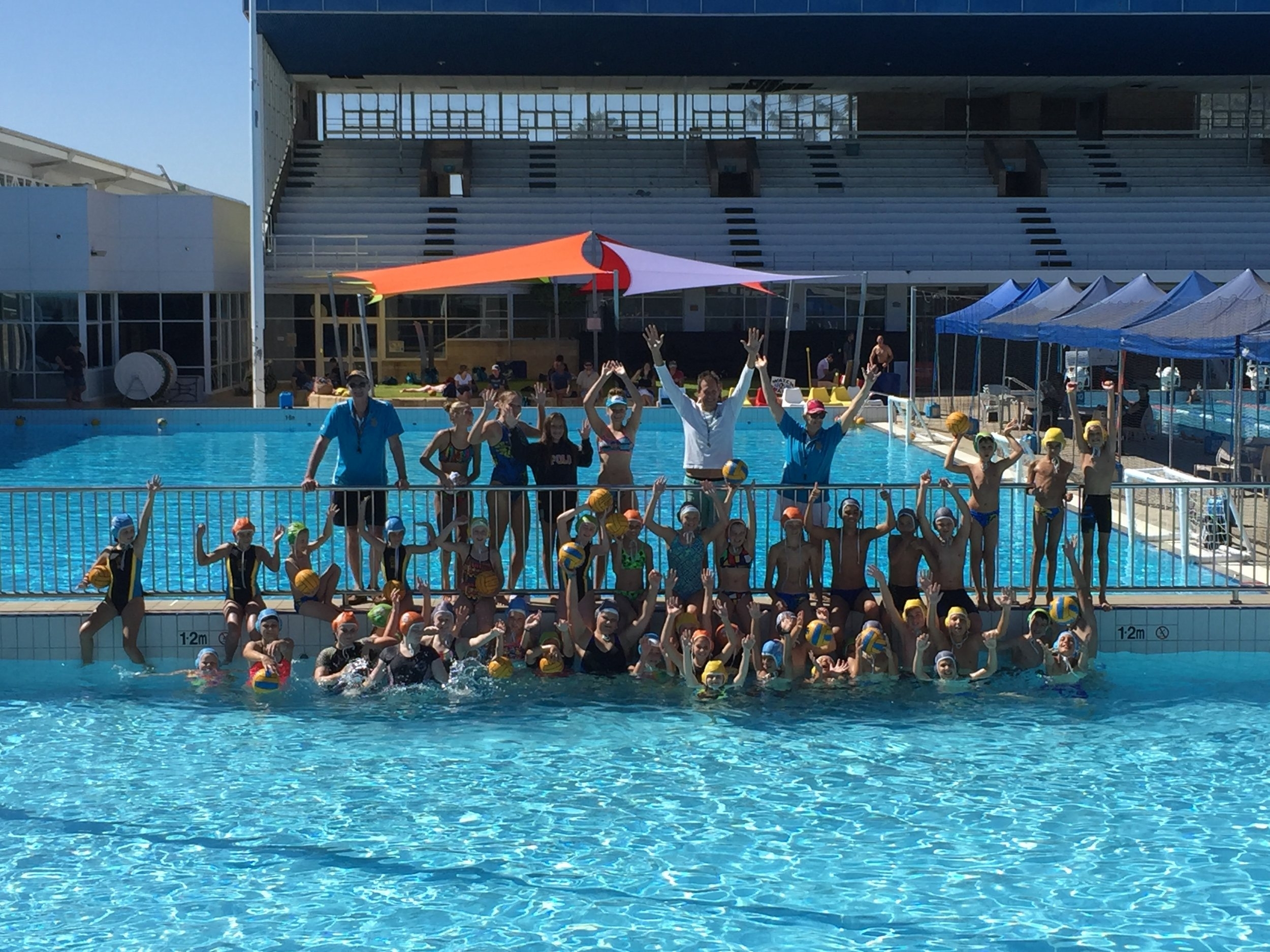 FLIPPA BALL
COME AND TRY DAYS
SUNDAY 8th & 22nd Sept 2019
Key Dates for 2019/20
Referees & Coaches Meeting Aug 25th
Come & Try Day 1 Sept 8th
Come & Try Day 2 Sept 22nd
T4 Sunday Skills Commence Oct 13th
T4 Friday Games Commence Oct 18th
Parents vs Kids Match Dec 15th
Xmas Break Dec 21st – Feb 1st
T1 Sunday Skills Commence Feb 2nd
T1 Friday Games Commence Feb 7th
Long Weekend Break Feb 28th & Mar 1st
Last Friday Games April 3rd
Parents vs Kids Match / Wind Up April 5th